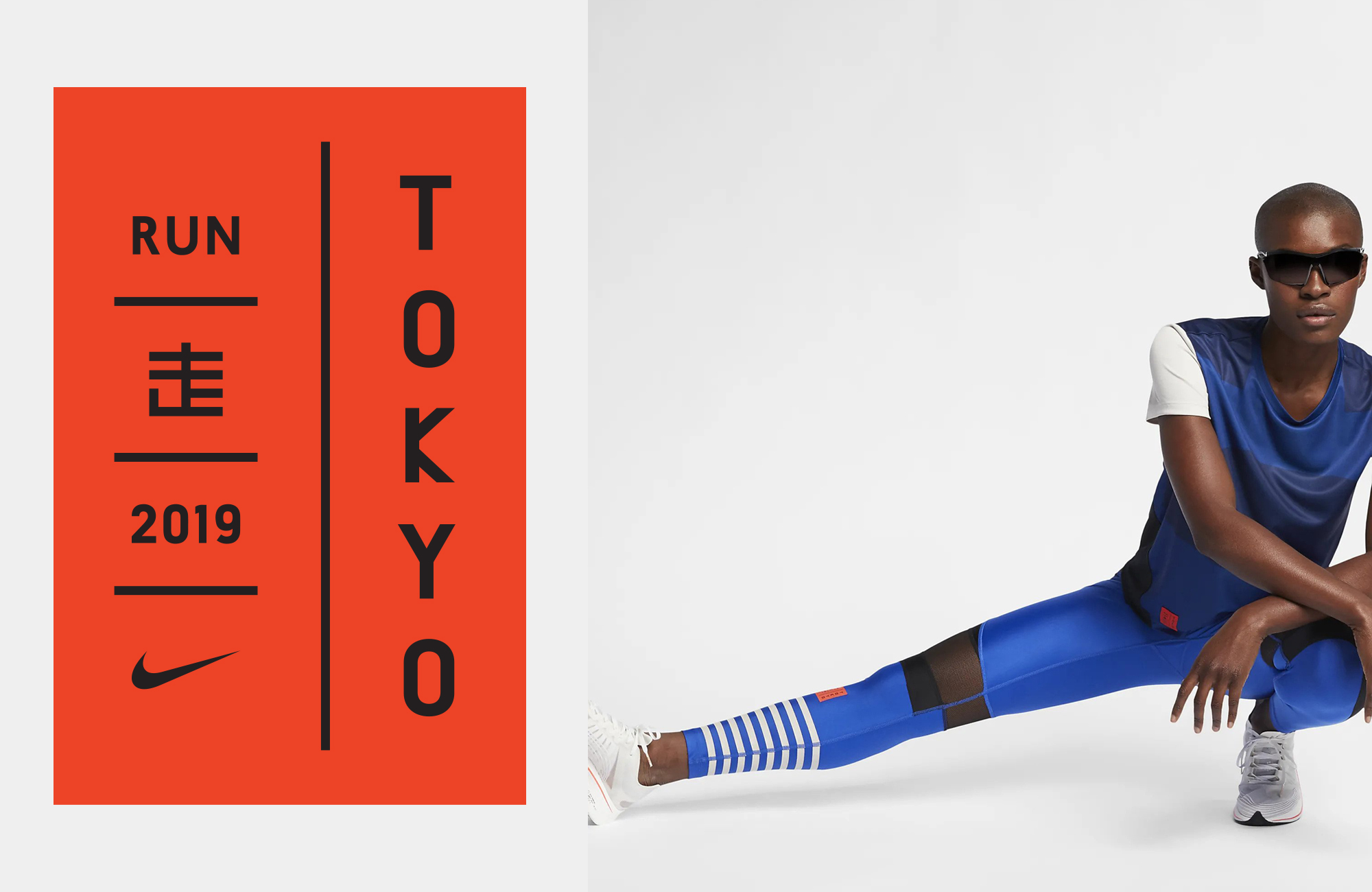 Nike
Global Distribution
Commemorating an iconic event with an authentic foundation and a twist.
Knowing LMNOP can apply our design chops to all types of media, Nike tapped us for a line of outdoor performance wear for the 2019 Tokyo Marathon. The challenge was thinking outside the usual sports-apparel box and coming up with a knock-out solution.
We took our cue from Japanese indigo textiles and used the character for "run" to form the basis of the signature tags. The symbol was also deconstructed to form a Boro-inspired pattern as a layer of texture throughout the line. All the design elements followed each garment's original architecture to complement its style and function, and appeal to serious runners as well as a general lifestyle audience.