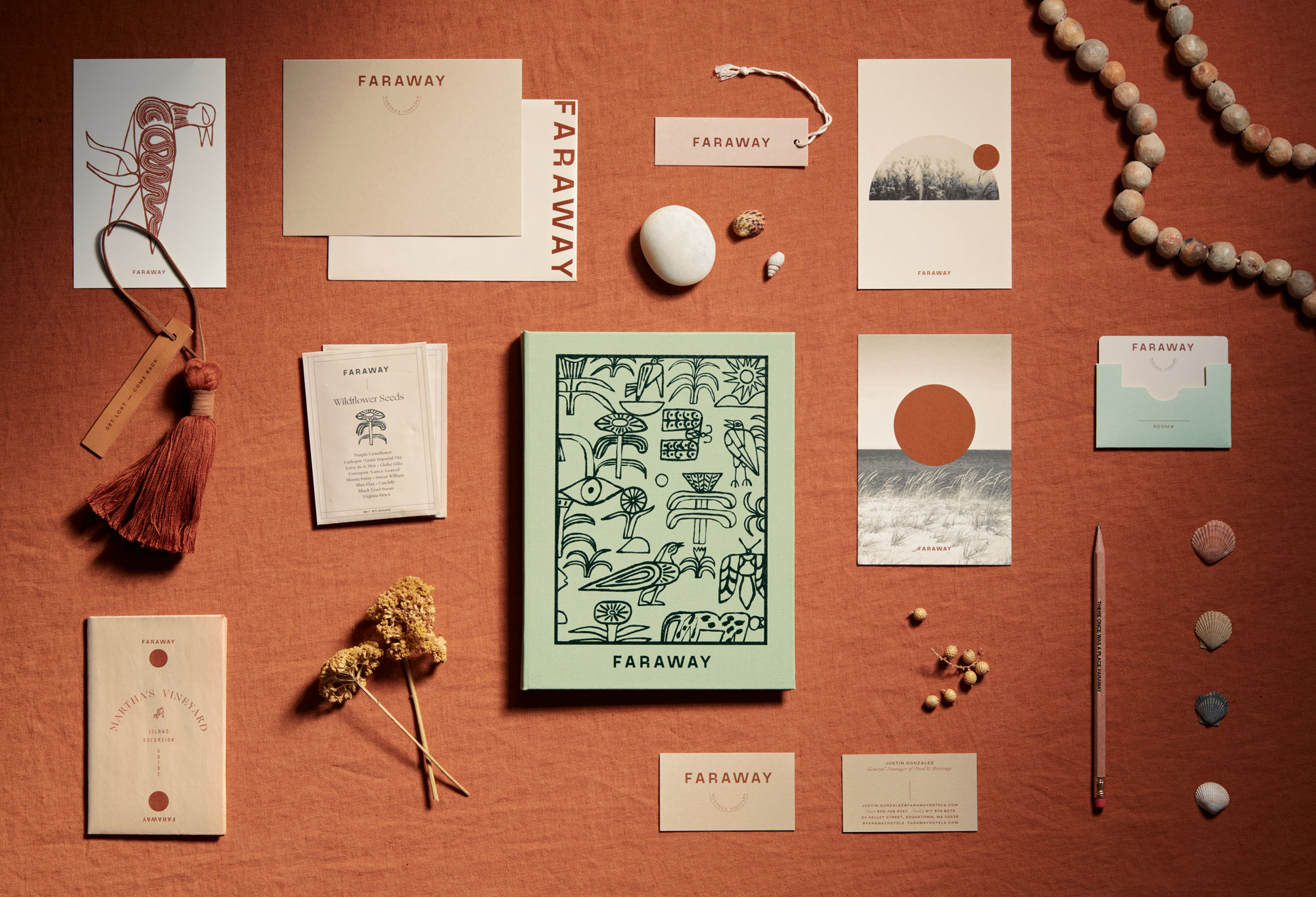 Faraway Martha's Vineyard
Martha's Vineyard
Welcome to The Vineyard, a place Faraway.
Nestled on the shores of Martha's Vineyard, Faraway Hotels invites you to a place of serenity and artistic spirit. As the second jewel in the collection of destination properties, LMNOP crafted a brand that not only defines the parent brand but sets the stage for future growth.
The visual brand identity system blends the timeless beauty of the island with the free-spirited aesthetics of the 1960s and '70s. The brand narrative traces back to a groundskeeper who tended to her garden and welcomed guests into her vibrant, creative haven.
This visual identity sets the tone for Martha's Vineyard and all future Faraway properties. Our story is just beginning, and we can't wait to share it with you. Stay tuned for the adventures that lie ahead.
Services
Art Direction
Brand Architecture
Brand Identity
Brand Narrative
Collateral Systems
Copywriting
E-Commerce
Photography
Signage + Wayfinding
Social Media
UI / UX Design
Collaborators
Marcello Velho
Marco Toledos
Matt Kisiday