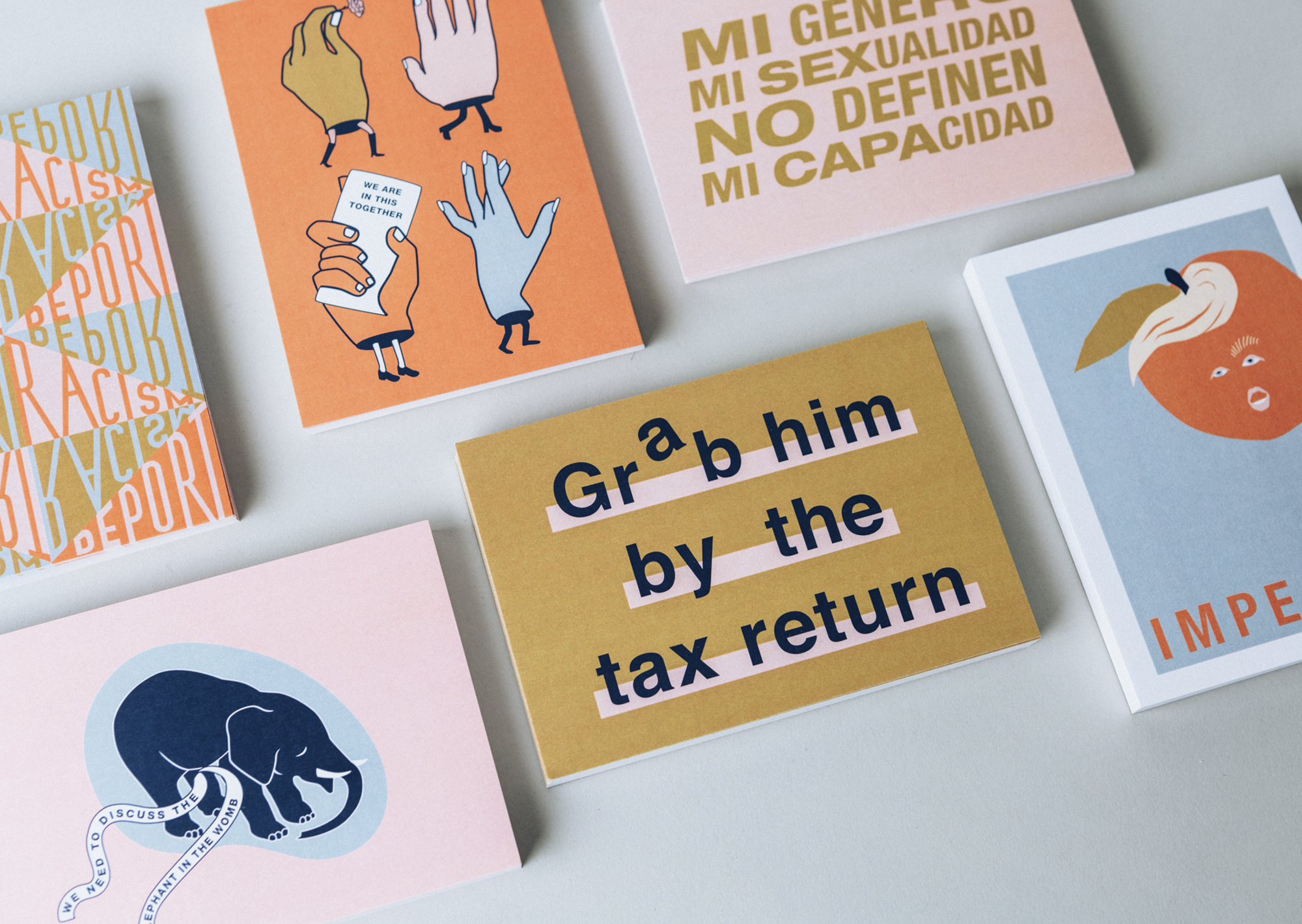 Resistance Postcards
Brooklyn, NY
Sustaining a movement's momentum with powerful postcards.
After the 2017 Women's March mobilized millions for the largest single-day protest in U.S. history, LMNOP's designers wanted to build on the momentum.
A self-funded passion project, Resistance Postcards was an illustration series that kept the fight alive through the power of design. It reflected the movement's grassroots spirit, drawing inspiration from protest signs and slogans on the ground. We mailed out sets as a freebie for speaking out and writing to elected officials. After two print runs, we're out of stock, but the postcards remain a reminder of the power our voices carry.