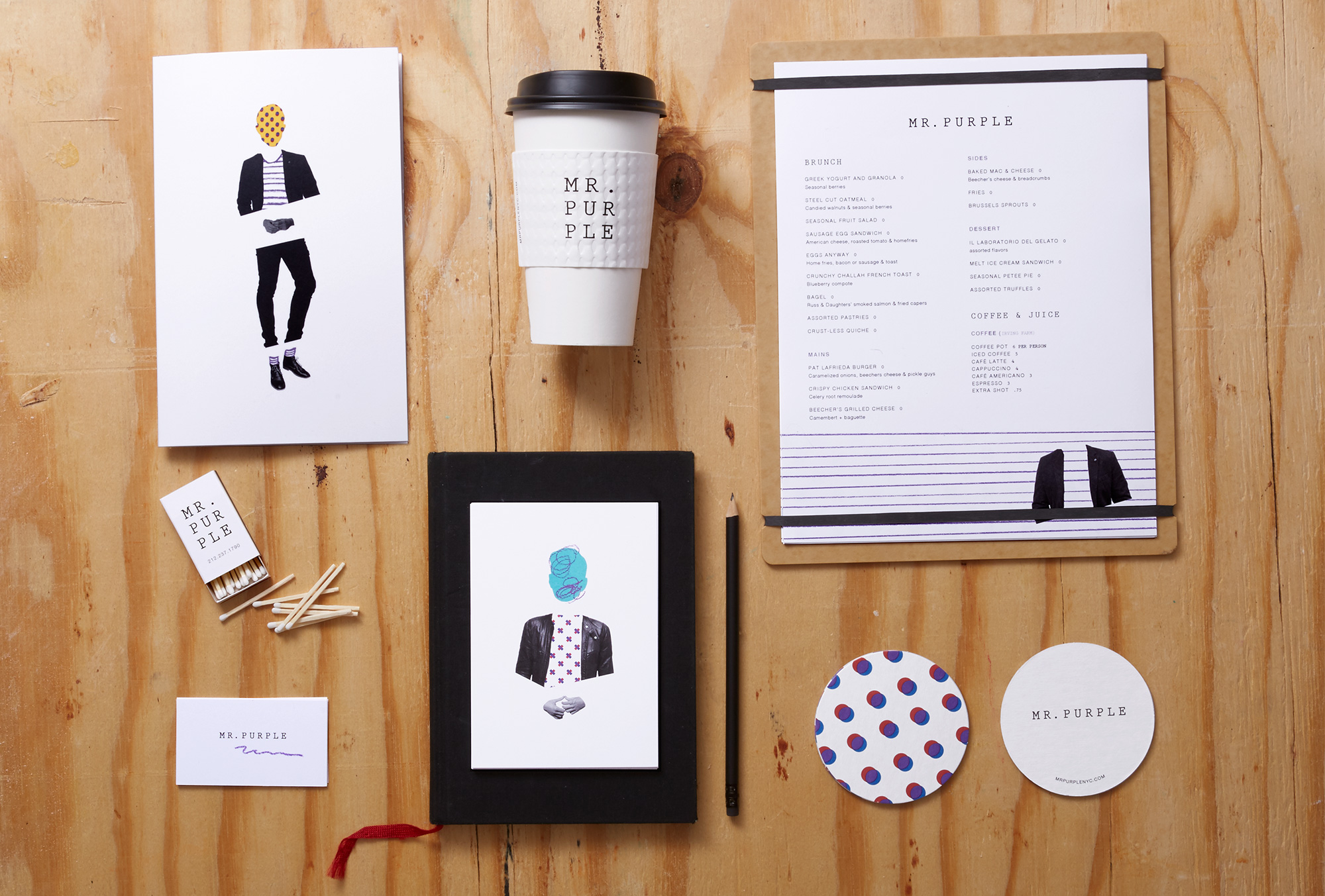 Mr. Purple
New York City
Capturing LES ambiance with a vibrant brand and colorful persona.
With stunning views of Manhattan, well-crafted cocktails, and one of the best rooftop pools in the city, the Lower East Side's Mr. Purple embodies the eclectic spirit of a storied neighborhood.
LMNOP developed a sleek brand identity in line with the space's artist loft vibes, along with a fictional artist persona, Mr. Purple, who brings it all to life. The collage-like visual palette incorporates texture and movement, with overlapping shapes, hand-drawn line work, and photographic elements. Branded collateral, neon signage, and a seamless website experience allow Mr. Purple to make a lasting impression on visitors—both online and in person, fifteen stories above the LES.
Services
Brand Narrative
Collateral Systems
Identity Systems
Illustration
Menu Design
Signage + Wayfinding
Web Design